Ware's Heating & Cooling Helps You Maximize Comfort
Ware's Heating & Cooling
With expert heating and cooling services, you can trust in Ware's Heating & Cooling to get your HVAC system running smoothly. We always provide expert service for our customers throughout Georgetown, KY and the surrounding areas.
Work with an HVAC Company that Sets Itself Apart
When you work with Ware's Heating & Cooling, you can enjoy expert HVAC repairs, replacements, and maintenance. Our customers are our highest priority, which means employing highly-skilled and trained technicians for our jobs. Our team can't wait to show you how we go above and beyond in everything we do.
Financing & Warranties
Financing & Warranties
We have multiple financing options available for your A/C or heater repair, installation or maintenance. These include FTL Finance, Common Wealth Credit Unions and CASA. Click the button below to learn more about these options!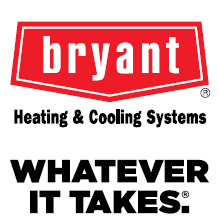 Find Out What Makes Ware's Heating & Cooling Different
Free Quote on Equipment Replacement
We will estimate the alloted time and money spent on your project for free.
Competitive Pricing
At Ware's Heating & Cooling we believe in fair and honest prices. Give us a call today and see what we can do for you!
24-Hour Emergency Service
We are always open for a call just in case of an emergency!
Licensed & Insured
At Ware's Heating & Cooling we believe in the highest quality service and professionalism. This is why all of our technicians are professionally licensed and insured before they join our team.
Heating Repair, Furnace Maintenance, AC Maintenance, Heating Service & Furnace Repair

Versailles, KY, Cynthiana, KY, Lexington, KY, Midway, KY, Frankfort, KY & Georgetown, KY
Cooling Repair Versailles, KY | Furnace Maintenance Cynthiana, KY | Air Conditioning Replacement Frankfort, KY
Cooling Repair

∴

Heating Maintenance

∴

HVAC Installation

∴

AC Service

∴

Air Conditioning Replacement ∴ Cynthiana, KY ∴ Versailles, KY ∴ Midway, KY